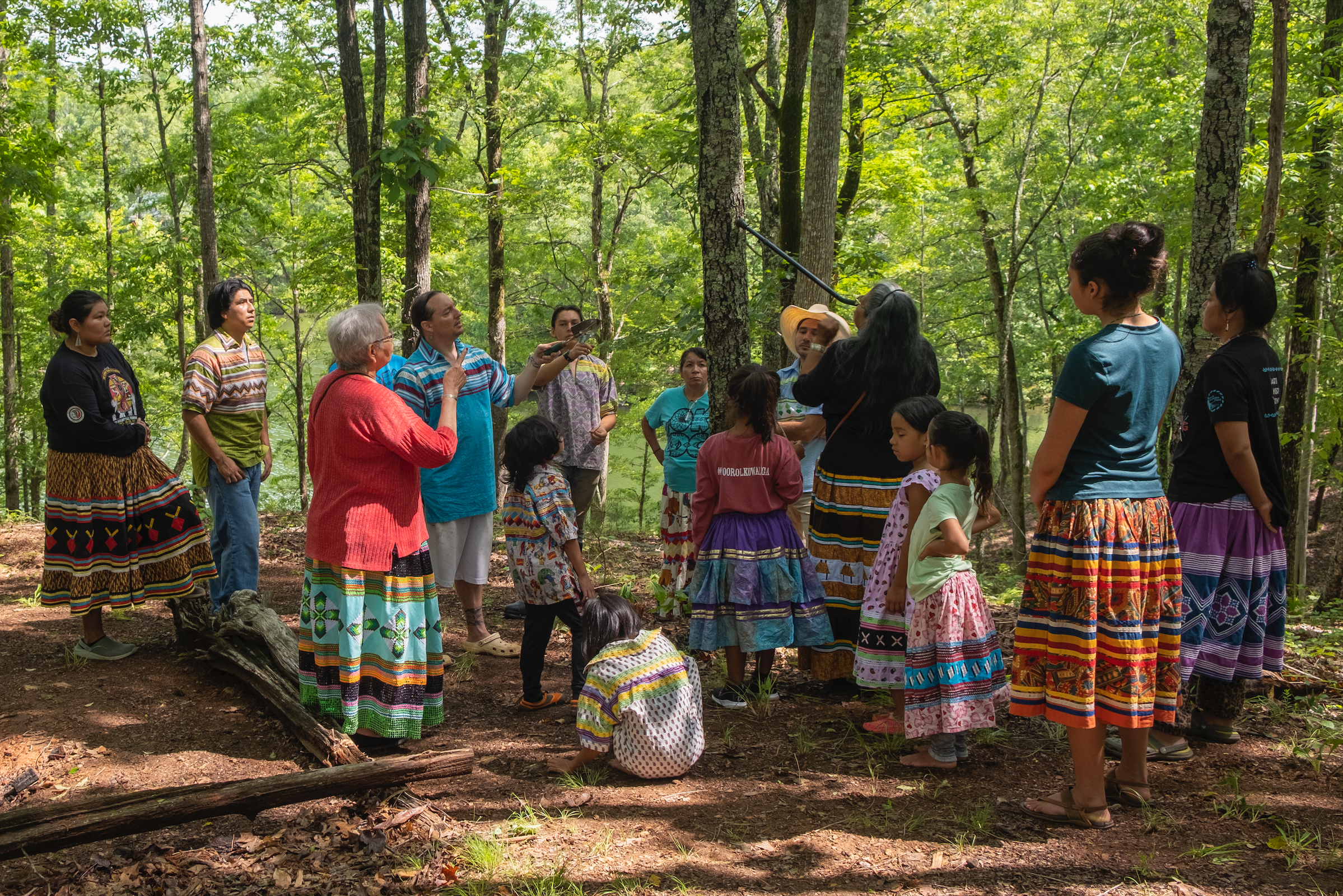 Ekvn-Yefolecv (pronounced: Ee Gun Yee Fo Lee Ja) is an intentional ecovillage community of Indigenous Maskoke persons who, after 180 years of having been forcibly removed from traditional homelands–in what is commonly and colonially known as Alabama–have returned to reinvigorate their language and culture by recreating a society reflective of one from which the Maskoke lexicon originally emerged, and that is premised on balanced relations with the natural world. This is a bold push for cultural preservation, anchored by the choice to return to their ancestral land and to support the subsequent development of the Ekvn-Yefolecv Ecovillage as a fully off-the-grid and self-sustaining community of homes,
farming, fishing, schools, and earned-income activities. This effort demonstrates what is possible for culturally connected, economically mutualistic outcomes. Although these values of cooperativism, land stewardship, and strong socio-cultural ties are often described as a "new" economic vision, Ekvn-Yefolecv shows that these outcomes are about returning to a long-established way of living and being that has been largely lost. Ekvn-Yefolecv is sharing a holistic model that is inspiring other Indigenous communities who are also in danger of having their culture and language erased.
AmbitioUS is providing one year of renewed general operating support of $25K to Ekvn-Yefolecv – to support an Indigenous community's return to their ancestral lands for the purpose of practicing linguistic, cultural, and ecological sustainability.