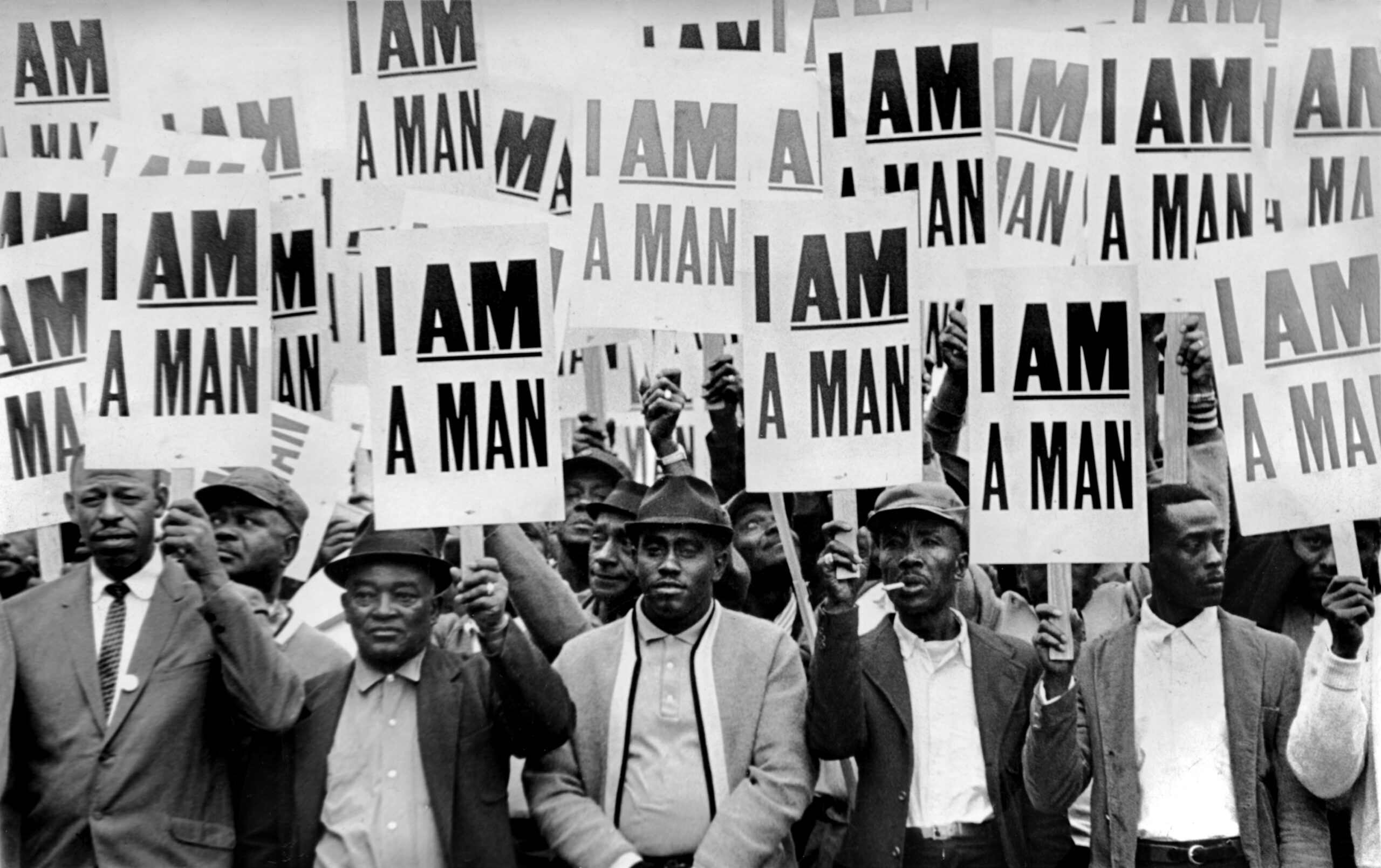 The Historic Clayborn Temple is a nonprofit organization located in downtown Memphis, Tennessee. The building (also known as Historic Clayborn Temple) is officially acknowledged as a National Treasure by the National Trust for Historic Preservation. The church was founded in 1892. It was sold in 1949 to an African American congregation, who changed the name to Clayborn in honor of their local African Methodist Episcopal (AME) bishop. Clayborn Temple served as the base of operations for the Sanitation Workers' Strike of 1968, where civil rights and labor activists
organized together to demand better working conditions and higher pay. On March 18, 1968, during the height of the Sanitation Workers' Strike, Dr. Martin Luther King Jr. delivered a speech at the Temple that helped to galvanize the nation's attention. Despite its historical significance and
role it played in Memphis's African American community, the church closed in 1999 and subsequently fell into disrepair. Artist, cultural strategist, and restorative economics practitioner Anasa Troutman envisioned more when she was brought on to help draft a plan to reclaim and restore the Temple and its legacy as part of the city's MLK 50 celebration.
Anasa's vision is to transform the Temple into an entity designed to serve and nurture the Black community of Memphis, specifically its artists, creatives, and cultural organizers. As such, Historic Clayborn Temple developed a threefold mission: 1) architectural preservation and restoration; 2) engagement of its legacy as a spark for Black social activism and organizing as demonstrated during the Civil Rights Movement; and 3) reengagement of Memphis residents in a model of community ownership and collective governance for the future of the Temple and Black Memphis neighborhoods facing similar states of disrepair and threats of disenfranchisement. AmbitioUS
is providing one year of renewed general operating support at $50,000 to Historic Clayborn Temple.
Category
Trailblazer
Website
Year
2023
Investment
Grant
Share this
Print this page